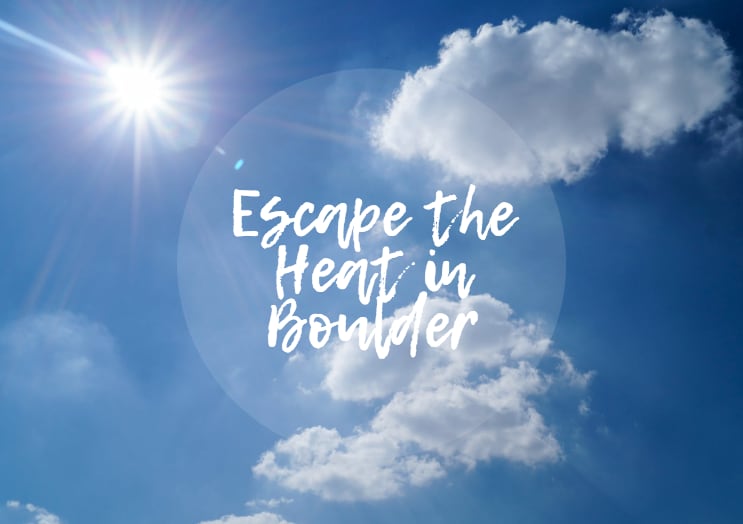 The sun is shining and temperatures are rising. Although we love summer as much as the next person, sometimes it's nice to not feel like a melting popsicle every day. That's why here at Larry H. Miller Toyota Boulder, we rounded up our three favorite ways to cool off and refresh.
Hit the Ice
The best way to escape the heat is to take on a winter sport. Head to the University of Colorado's Recreation Center to skate away from the heat. The rink even offers adult skate lessons for those who may have never been on the ice before. There are also times for stick and puck, figure skating, and drop-in hockey. So pull on a hoodie and hit the rink to cool down.
Grab Some Ice Cream
Ice cream is by far the best way to cool down in our personal opinion. Head over to Heifer and the Hen to grab a scoop or a float if that's more your speed. The shop has 20 rotating flavors for you to choose from, in addition to sorbets and ice cream sandwiches.
Head to Higher Ground
If you still want to soak in the outdoors while cooling off, head to the mountains to escape the heat. One of our favorites to go to is the Rocky Mountain National Park. Take a short drive to this beautiful park with plenty of hikes to go on and enjoy the outdoors. Plus, if you want to make it a full weekend trip, there are a lot of campgrounds around the park to camp—even some first come, first served spots if you haven't reserved your own.
No matter how you decide to cool down this summer, make sure that you are riding in comfort to get there. Nothing is worse than driving around with a weak air conditioning when it is blazing hot outside. If yours starts to struggle, bring your Toyota in to see us at Larry H. Miller Toyota Boulder. Schedule your appointment today!