Yakima Accessories at Larry H. Miller Toyota Boulder, Colorado
Colorado is known for stunning Rocky Mountain Passes, weather of all kinds and terrain that will challenge even the most adventurous outdoor guru. To truly embrace an active lifestyle, Toyota has partnered with Yakima accessories to bring you the products that will take your trips from good, to next-level incredible. Below you can discover how to use Yakima Accessories to bump your ride! There are cargo racks, tow hitches, bike racks, SUV and truck tents and more to use during every season in Colorado. 
Reach out to our
Boulder Toyota Parts Department
by calling
(866) 621-9607
or order a Yakima Accessory for your
Toyota truck or SUV
by submitting a form at the bottom of the page. We pride our Boulder Toyota Dealership in bringing the highest quality products,
parts and accessories
to our loyal customers. So, don't wait to enhance your active lifestyle. Invest in your friends and family memories by investing in Yakima parts and accessories for your Toyota today. 
---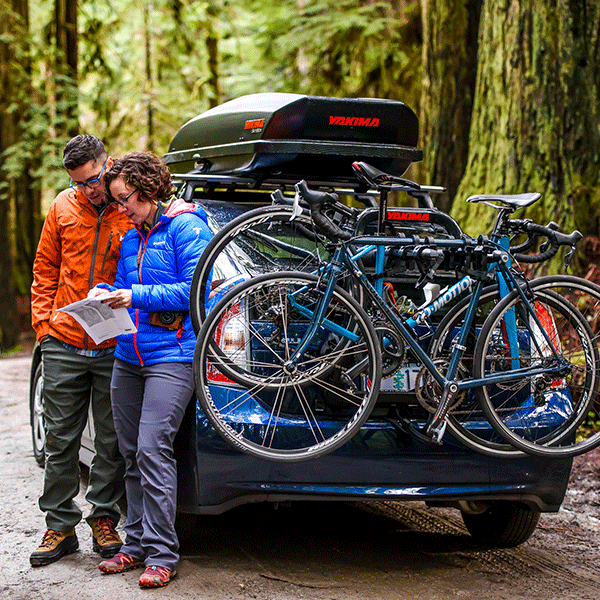 Accessories for Spring in Colorado
The snow melts and Boulder, Colorado returns to life in the springtime along with the rain and flowers. After months of being stuck inside and existing in the dark, the excitement of better weather brings bikers, hikers and builders out of their foggy slumber. Yakima bike racks come with enough spots for you to take your entire squads bikes up into the forest to hit the trails and breathe in that fresh mountain air. Hikers can use covered cargo racks and other cargo racks to bring all the necessities for reaching new summits and taking wicked awesome photos of Colorado scenery. Don't forget about the Yakima bed racks and strap kits for those handy people that like to get building and hauling around items for their newest DIY project.
Accessories for Summer in Colorado
The warmth of the sun returns along with the glorious heat that drives adventurers to lakes, rivers, state/national parks and trails all around our great state. All you Toyota truck and SUV drivers will be pumped to discover Yakima accessories that will make your summer more extra than ever before. Load your kayak, paddle board or surfboard up in your Toyota TRD with Yakima racks and straps, but don't forget the car top tent that will save you from paying for that really expensive campground with 300 of your closest strangers. Instead, roll up on the beach and let the games begin. Summer camping, raves and festivals will never be the same.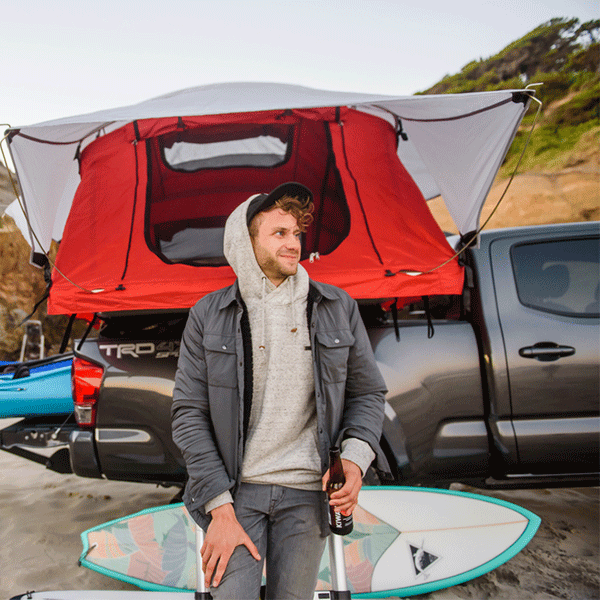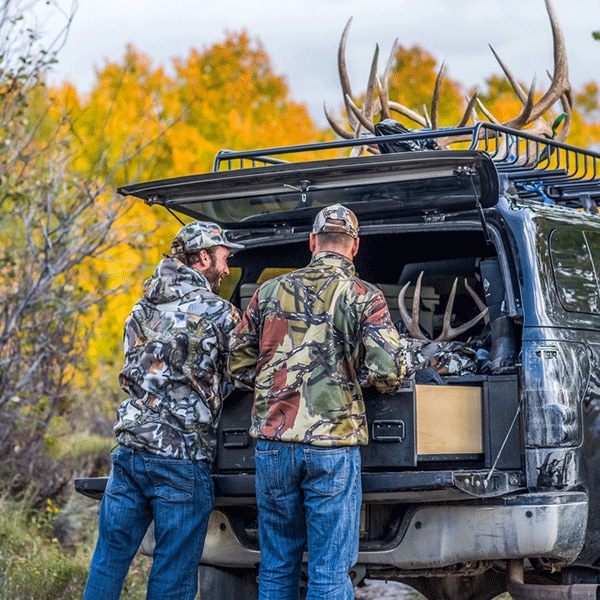 Accessories for Fall in Colorado
The season of leaves changing, scarves and pumpkin spice lattes also brings some of the busiest times of the year for taking Toyota trucks and SUVs out for hunting, fishing, camping and tailgating. Yakima Cargo Racks provide a great place for hunters to place their trophies, keeping their Toyota clean and protected. Tow hitch kits will make hooking up and towing the boat for fishing or water bird shooting quick, easy and reliable so you can keep your eye on the prize. And the truck bed tent will delight your family as you drive up the mountain pass to camp and stargaze like never before.
Accessories for Winter in Colorado
Winter is coming and it can be long and a intense at the base of the Rockies. That's why Yakima provides weather-resistant, durable accessories so you can enjoy your favorite holidays and winter sports like skiing, snowboarding and making trips over the river and through the woods to . . . well you know the rest. Check out their ski/snowboard racks with quick install and release latches so you aren't spending all day wrestling with your Toyota to get things ready to hit the slopes. And don't forget the covered cargo pods that are your new favorite place to hide all the presents on your way to family Christmas dinner.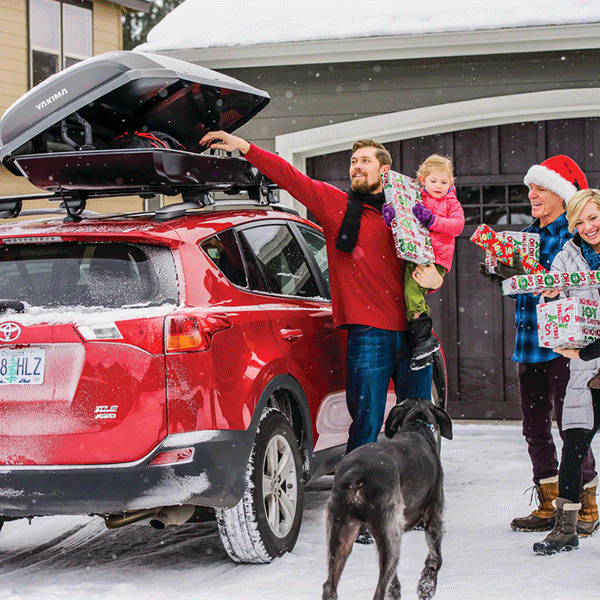 Parts Department Hours
Monday

7:00 am - 6:00 pm

Tuesday

7:00 am - 6:00 pm

Wednesday

7:00 am - 6:00 pm

Thursday

7:00 am - 6:00 pm

Friday

7:00 am - 6:00 pm

Saturday

8:00 am - 5:00 pm

Sunday

Closed