New Looks but Same Reliability: The 2019 Toyota Camry
Your parents - and most likely their parents - would agree that the Toyota Camry has been one of the most popular vehicles for a long time. Whenever you get out on the highway or drive around the corner to the grocery store you will probably see at least two Toyota Camry models from various generation. These models have always been known for being among the most affordable and most reliable, which is a combination that you don't find often in vehicles.
The 2019 Camry continues on with this legendary combination of traits but has changed its looks just a bit. The latest update for the Camry was in 2018, so there aren't many huge redesigns for this year, but the newest model does include some of the technology and features that drivers have been looking for.
The trim selection for the 2019 Toyota Camry includes the L, LE, XLE, XLE V6, SE, XSE, and XSE V6, and also offers the Hybrid LE, Hybrid SE, and Hybrid XLE.
Changing its Look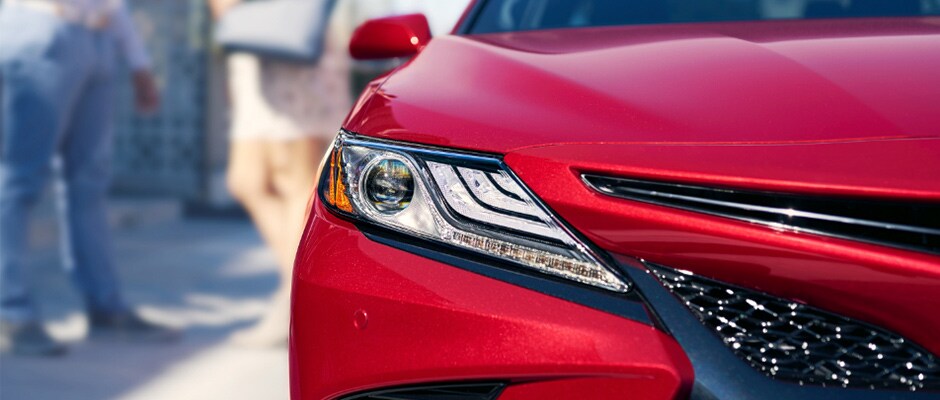 The previous generations of the Camry were never considered to be beautiful or elegant vehicles, instead they delivered a sense of practicality. The newest Camry wants to be a little edgier, deciding to prove its practicality rather than wear it.
The new face of the Camry is much sportier and exciting than any that came before it. The front fascia has sharp lines, decisive angles, and an all-around appealing look that proves it is a beautiful vehicle that can put a smile on your face when you see it in your driveway.

If you want to further move into the new, sporty identity that the Camry is aiming for, you can choose the XSE or XLE trims that come with a built-in rear spoiler, a new grille with a black mesh insert, and a color-contrasting black roof.
A More Upscale Interior
The pre-redesign Camry used the same interior options as most other family sedans of their times: plastics, unflattering and bulky pillars, and bland upholstery. The post-redesign Camry wants to give you a different idea of what an interior should be like, bringing you one of the most luxurious interiors this model has ever offered. It comes with more tech, more comfortable seats, and softer surfaces that continue to give the Camry a sporty atmosphere.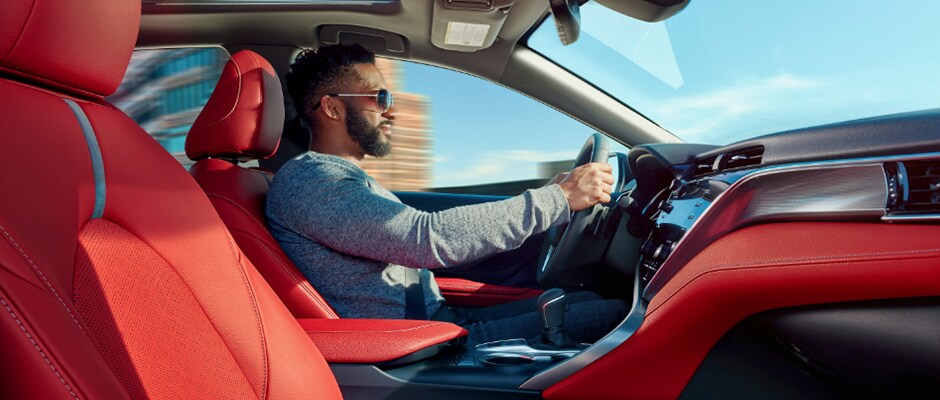 You can find some exclusive colors for the leather-trimmed cabin if you upgrade to some of the higher trim levels, as well as enjoying the available panoramic glass roof and three levels of dual-zone automatic climate control for enhanced passenger comfort.
Drive Confidently with Standard Safety Features
Every new Camry comes standard with the Toyota Safety Sense P (TSS-P) suite of standard safety features. This comes as part of the attempt to help all drivers stay safer while they are on the roads. TSS-P includes some of the most advanced systems, including Pre-Collision System with Pedestrian Detection, Lane Departure Alert with Steering Assist, Automatic High Beams, and Dynamic Radar Cruise Control.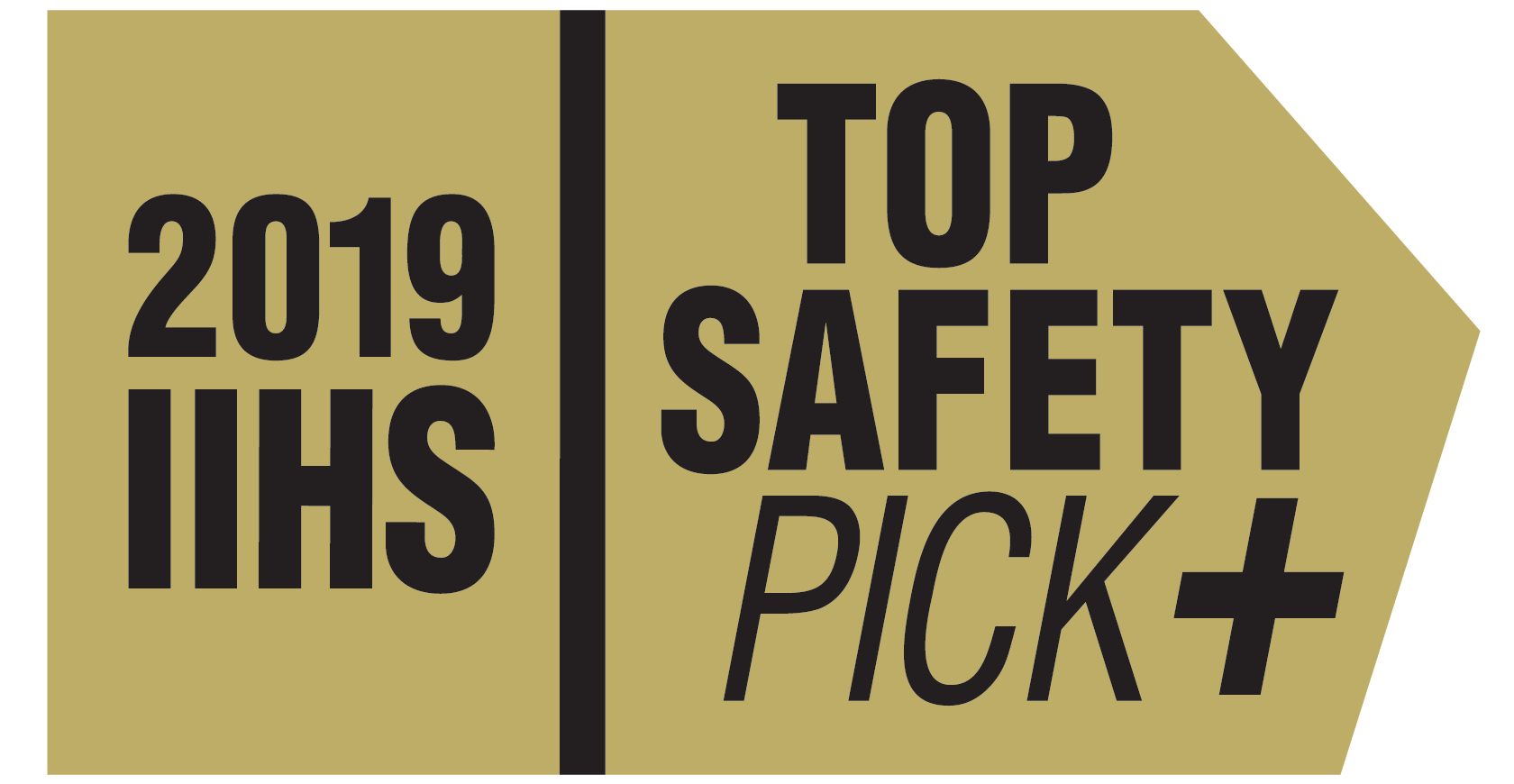 Toyota's commitment to your safety doesn't end there, you can opt to include other packages that will have features like the Blind Spot Monitor with Rear Cross Traffic Alert for additional safety.
Finally, the Tech You Have Been Looking For
Customers have been urging Toyota to include Apple CarPlay inside their vehicles, and the time has come that it hits your infotainment system! Toyota held out for a while, but seeing that customer demand was high, have included Apple CarPlay into the 2019 Toyota Camry.
The Entune system is standard with a 7.0-inch touchscreen with all of the expected features and can be upgraded to an 8.0-inch screen with App Suite, Dynamic Navigation, and more. Although it took Apple CarPlay longer than it should have to arrive at this point, it is an infotainment system that runs it smoothly.
Driving the 2019 Toyota Camry
There is a lot to experience now that the 2019 Toyota Camry has the Toyota New Global Architecture (TNGA) as its platform. This new design helps to cut the costs for the manufacturer while improving just about every performance metric you can think of. It really helps give the sporty look of the new Camry the agility and aerodynamics that it deserves.
You get to choose between four different engine options for the 2019 Toyota Camry, including:
2.5-liter four-cylinder: 203 horsepower and 184 pound-feet of torque (L, LE, SE)
2.5-liter four-cylinder: 206 horsepower and 186 pound-feet of torque (XSE, XLE)
3.5-liter V6: 301 horsepower and 267 pound-feet of torque (XSE V6, XLE V6)
2.5-liter four-cylinder hybrid: 176 horsepower and 163 pound-feet of torque (hybrid trims)
You can choose an electronic CVT transmission with paddle shifters, but most come standard with an eight-speed automatic transmission. Every Camry model continues to be front-wheel drive.
Is the New Camry Worth Buying?

With a modest starting price, a recent redesign, and the inclusion of some of the most desired features, we think the 2019 Toyota Camry continues to uphold the tradition of all the models that have shared the name. Although the sporty design doesn't highlight the practicality of the vehicle, that doesn't mean it isn't practical, it just does more to prove it while looking more stylish.
In short, yes, the 2019 Toyota Camry is a vehicle that you will love while you are behind the wheel.