Need a mechanic?
Larry H. Miller Toyota Boulder has proven to be the top choice for people searching for an auto mechanic in Boulder, Colorado. It's a big reason why we are consistently one of the highest rated auto mechanic shops in Colorado.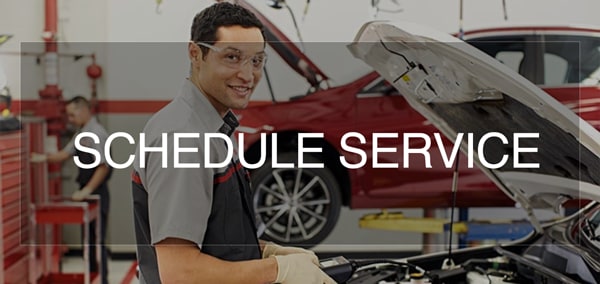 Certified Auto Mechanics All our auto mechanics pass strict ASE certification tests to ensure we always have the highest qualified staff of experienced mechanics to fix any make and model the right way, always.
Quality repair. Our relationship with Toyota and dozens of other OEM's allows us to always repair and fix your car with only the best parts available. We invest in the finest facilities, tools and technologies to efficiently and accurately work on your car no matter how major the maintenance. Our auto mechanics save customers a lot of time and money repairing their cars the right way with the right tools and parts.
Warrantied Work. We offer a variety of warranties and stand by the work we perform on your vehicles. This is big a reason many of our customers have been trusting our auto mechanics in Boulder and the Denver area for many generations. 
CONSIDERATIONS WHEN SELECTING A BOULDER AUTO MECHANIC
Trust, reputation, genuine tools & parts, amenities
The service department's reputation, trust, tenure of employees, factory parts, genuine Toyota parts, certifications, special tools, reviews, and amenities. Our team at Larry H. Miller Toyota Boulder offers all this and more. We're a family-owned and operated business and will treat you like family. Our focus is to maintain your vehicle according to Toyota's standards, offer solutions to your vehicle's issue(s) and get you back on the road quickly and safely. 
Experience & dedication
Our Toyota team is trained specifically on your vehicle. We live and breathe Toyota. Plus, we use all Toyota tools and support to fix your vehicle right the first time. Our service advisors have a combined 87 years of service experience. Our Toyota technicians have a combined 250 years experience. When you bring your vehicle to our Boulder auto mechanic shop, you will be receiving the best service from a Toyota-trained and Toyota-certified team with years of experience working on Toyota models. We are the best Toyota auto mechanics in Boulder!    
Why we're different from local auto shops 
Convenience and reliability. We are your one-stop shop for everything you need regarding Toyota service and repair. Our Boulder auto shop offers tires, brake service & repair, car batteries, oil changes and oil change coupons, and Toyota Express Maintenance to get you on the road quickly and safely. Toyota is a world-class leader in reliability and dependability, which is why our Boulder Toyota service department is stocked with all the Toyota tools and support to keep your vehicle running properly for as long as you want to keep driving it.
We have certified factory-trained technicians
From the moment you enter our Toyota Boulder service department, our Toyota factory-trained and certified technicians and advisors will guide you through all the maintenance and repair options for your vehicle. Once we inspect your vehicle and discuss your maintenance needs or repair concerns, our Toyota factory-trained and certified technicians will use specific Toyota tools and genuine Toyota parts to complete the work. You can always expect quality work and excellent customer service from our best auto mechanics and advisors in Boulder.   
Common misconceptions about dealership service departments
The most common misconception is that dealerships charge more and are too expensive. However, we monitor pricing for other auto repair shops in the area to ensure our prices are competitive (and sometimes cheaper) than other Boulder auto mechanics. Plus, when you consider the staff training, Toyota certifications, special Toyota tools, Toyota support, dealership warranties, and staff experience, a dealership auto mechanic and repair shop will always provide a level of service that can't be matched at the local garage. 
Service Hours
Monday

7:00 am - 6:00 pm

Tuesday

7:00 am - 6:00 pm

Wednesday

7:00 am - 6:00 pm

Thursday

7:00 am - 6:00 pm

Friday

7:00 am - 6:00 pm

Saturday

8:00 am - 5:00 pm

Sunday

Closed
Best Auto Mechanic in Boulder
Ask a Mechanic